Skip to Content
Extend Your Swimming Season With a Pool Heater in North Dallas, TX
There are few better feelings than the sensation you get from jumping into a pool. Swimming pool owners in North Dallas, TX get to enjoy that pleasure for many months of the year because of our warm climate. But when you want to extend the swimming season even longer, consider a pool heater from Pretty Pools. Our experts will help you select a pool heater, install it for you, and perform any maintenance you need over the years. We are passionate about pools, and we want you to be able to enjoy yours for as long as possible. Our team has developed a reputation for being an industry leader in DFW because of our professionalism, attention to detail, and customer service. Call us today to learn more about pool heaters and what Pretty Pools can do for you.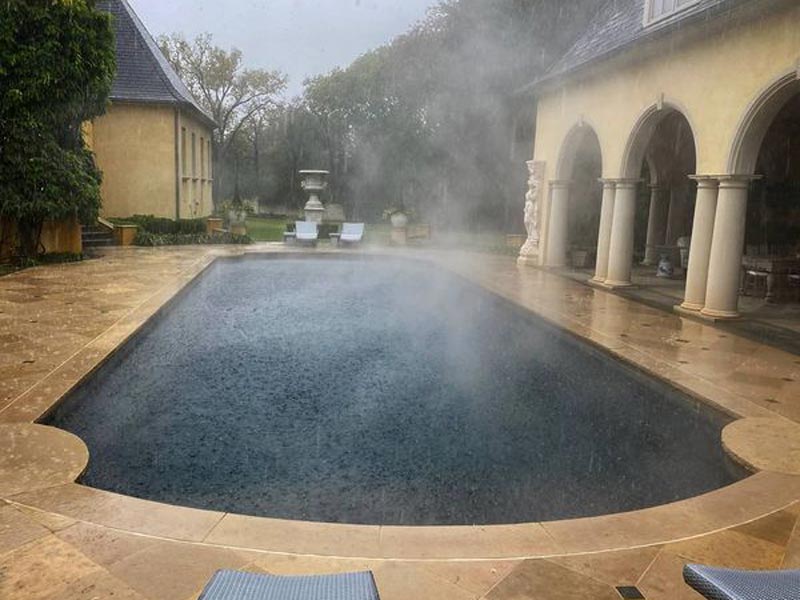 We Carry Pool Heaters From Leading Manufacturers
Pretty Pools is proficient at installing and maintaining pool heaters from all the leading manufacturers. We have the training and expertise to address everything from minor repairs to complete replacements for most brands. However, our most popular products are made by Jandy. Their highly-efficient pool and spa heaters feature compact, lightweight designs, retrofit options, and convenient installation. Be sure to ask our friendly customer service team about their advantages.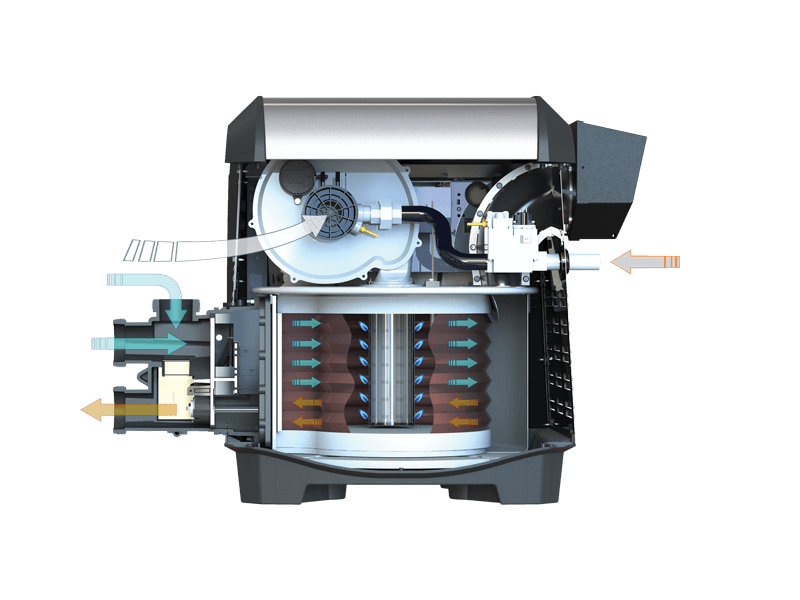 Our Team Can Install or Replace Your Pool Heater
Whether you want to begin pool season earlier than your neighbors, extend it well into autumn, or merely want your pool water to be warmer than it usually is, a pool heater may be right for you. Many of our customers opt for pool heater installation because their backyard oasis does not get enough direct sunlight. A pool heater can solve this issue and provide you with the relaxing water temperatures you crave. The professionals at Pretty Pools are adept at installing new pool heaters or replacing existing pool heaters quickly and efficiently.
Rely on Us for Pool Heater Maintenance
Whether we installed your pool heater or not, our team is proud to provide routine maintenance to ensure it operates optimally. Regular maintenance will extend your swimming pool heater's longevity and allow you to reap its benefits for years to come. There are things you can do on your own that will help. We suggest sweeping under the burner tray, removing any debris from the heat exchanger, and keeping pests away. But for more in-depth maintenance, rely on Pretty Pools. Our pool heater maintenance services include:
Heater clean out
Evaluating performance
Monitoring temperature levels
Winterization
Pretty Pools Performs Pool Heater Repairs
Even with routine maintenance and proper care, you may require periodic repairs. When you notice something is amiss with your pool heater, let us know right away. We can send a technician to your DFW home to diagnose the problem and devise a solution. Call us for pool heater repairs if:
Your pool heater does not turn on or off
Your unit does not reach the temperature you desire
Your pool heater cycles on and off
You notice any leaks
Reasons for Purchasing a Pool Heater
Swimming pool owners invest in heaters to extend the time they can spend in their pools every year. Though the warm climate in North Dallas provides the opportunity to swim for half the year or more, there is never too much of a good thing. Whether you use your pool for relaxation, exercise, or leisure, a pool heater will let you take your first dive in the spring earlier and the last dip in the autumn later.
Determining Which Pool Heater Is Right for You
Pretty Pools' specialists will help you determine which pool heater is right for you. Among the most critical factors to consider is the size of your pool. Based on how many gallons of water it holds, we will suggest units with enough power to keep your water warm. We will also explain the different brands, styles, and accessories to ensure you have something on which you can rely.
What to Expect From Your Pool Heater
With proper maintenance, your swimming pool heater will last for years. Call Pretty Pools today to learn more about the differences in energy bills, efficiency, and warranties associated with the different types of pool heaters.
Contact Pretty Pools in North Dallas, TX Today
When you invest in a swimming pool for your home, you want to get the most enjoyment out of it as possible. That means extending the swimming season well beyond the typical Memorial Day to Labor Day window. An efficient pool heater from Pretty Pools can do just that. You can open your pool earlier in the year and close it for the winter late into autumn with the help of a heater to keep your water warm. We provide pool heater installation, maintenance, and repairs for pool owners throughout North Dallas, TX. Contact your local pool experts today to schedule a swimming pool service.
Keep Your Pool Clean and Worry-Free