Skip to Content
Pool Cleaning Services in North Dallas, TX
Professional Pool Cleaning for Pristine Pools
Dallas can get unbearably hot in the summer, and just because you don't have time to clean a pool doesn't mean you don't deserve to own one. You can leave the hard work up to our expert team at Pretty Pools so that you can return home after a hard day's work to a clean and pristine pool to refresh and unwind in. Our pool cleaning service in North Dallas, TX, is the best in the business, thanks to our dedication to unparalleled client commitment. We've served over 4,500 satisfied customers and look forward to helping you next.
Comprehensive Pool Cleaning Solutions
Our professional pool cleaning features first-rate commitment and full-service assistance. We go the extra mile to offer you comprehensive pool cleaning services that leave no stone unturned and no tile unscrubbed. Between pool tile cleaning, filter cleaning, and more, your entire pool area will be left spotless once we've completed our job. Our exceptional pool cleaning includes:

Skimming
We'll catch anything floating at the top of your pool with a quality net.

Filter Evaluation
We regularly check the health of your filter and its backwash; if needed, we will perform pool filter cleaning.

Brushing
Our technicians thoroughly scrub your pool walls, corners, and ladders while also vacuuming the pool floor to prevent algae and stains from developing.

Baskets
We will check and empty all skimmer and pump baskets.

Chemical Testing
To keep everything in balance, we test your water's pH, chlorine, alkalinity, cyanuric acid, and calcium hardness levels.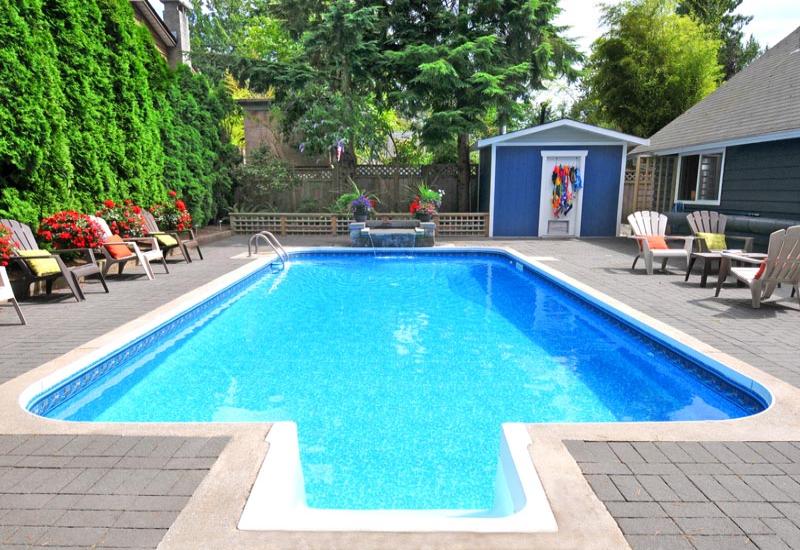 State-of-the-Art Equipment & Advanced Techniques
At Pretty Pools, we boast the most cutting-edge tools and equipment the industry offers. Better yet, we feature a team of dedicated technicians at the top of their trade. The dynamic combination makes for efficient services and effective results that will exceed your expectations. No dirt or debris will be missed between our quality cleaning machinery and expert team. Plus, the chemicals that we use ensure that your family will be safe when taking a dip.
Trust Pretty Pools for Your Pool Cleaning Needs
From our extensive experience and elite expertise to our high customer satisfaction and reliable and timely services, your pool will be in top shape when you hire us to help. Don't wait for grime to grow out of hand or for filters to get filled. You should be cleaning your pool at least once every week, if not daily, to stay ahead of disorder and disasters. Otherwise, you could risk costly repairs and excessive use of power and chemicals. Of course, we know that hectic schedules don't always align with your pool cleaning schedule, which is why we offer budget-friendly same-day services.
Contact Us Today to Get Started
Choose Pretty Pools as your pool cleaning company for a consistently crystal-clear pool. Our convenient Dallas location means we can easily access all clients across the DFW metropolitan area. In addition to our residential pool cleaning services, we feature pool repairs and equipment replacements for all things pool-related. For you, that means an outstanding one-stop shop that will keep your pool as sparkling as ever. Contact us today to learn more or to schedule an appointment.
Keep Your Pool Clean and Worry-Free